On what turned out to be a reasonable evening for Time Trialling on the Lamport to Rothwell and back course the 7 riders who'd signed up had good rides and there were some smiling faces and positive comments at the Old Village Hall HQ afterwards.
In Kettering colours Lucas Buksh with a 10m TT personal best time was the quickest rider so grabbed maximum points in both the overall and Road Bike competitions. Well done Lucas. That's a great reward for all of your training and effort. Runner up was Jamie Stockham with his season's best so far. And there's more to come from him no doubt.
Maria Gent was the fastest lady on the night. She was a bit disappointed with her time but she was enjoying her third race in the last 6 days!
Our visitors enjoyed their evenings too. The fastest rider (and too fast for a photo!), riding the course for the first time, was Dan Smith, putting Thursday night regular Danny Metherell into 2nd place. Phil Wilkinson came 3rd followed by our other first time guest, Paul Russell. It'll be great to see you all again in the weeks ahead.
The pictures below were taken by Charlie Stockham. Thanks for those and for all your other inputs into the club Charlie.
Also helping out were Mick Wood who marshalled the turn and Jon Thorne who was pushing all the right buttons on the stop watches. Thanks guys, your help was really appreciated.
We're on the same course again next Thursday when the weather is forecasted to be warm and much less windy. I'll have to bring some cold drinks by the sounds of things.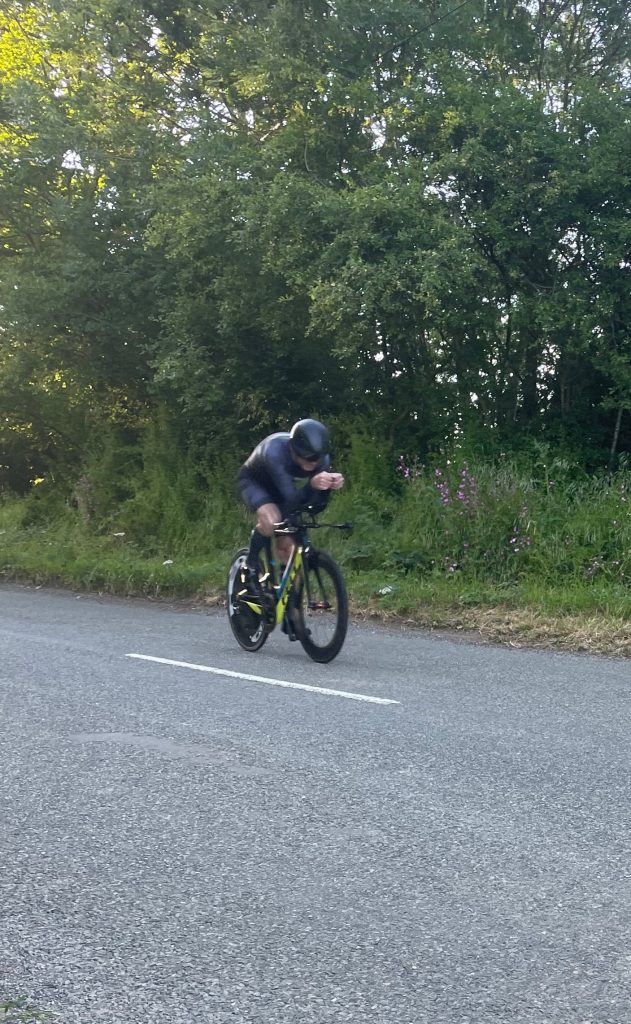 The results can be found by following this link to the ResultSheet app. It's a really helpful bit of software that enables you to filter and sort the results in a variety of different ways.
For those that keep pictorial records of the races, here's a copy of last night's timesheet.