Organised Clubs runs and social rides
We have regular club rides.
If your cycling passion is to enjoy the company of others and explore the scenery of Northamptonshire and beyond, then our social rides are for you.
We currently have a regular Sunday club ride (approx. 50 miles). The first Sunday of the month, sees our monthly steady ride (approx. 30 miles) for riders who want a steadier pace and for those who may be new to group riding. These rides start at the same time as our regular Sunday club ride, with a common cafe destination and anticipated arrival time, so that the two groups can meet up and share experiences.
Our Club rides are throughout the whole year, weather (ice) permitting, so if you're the hardened all-weather rider or a fair weather rider we have a ride for you. We aim for one group, unless we have enough riders to split into two or more, but what you can be assured of, it's a social ride, it's at a pace for chat and it's not a race, it's a great way to make new friends, natter along and generally have a great time. It's a no drop policy, so you will not be left behind.
We have a couple of our club members, including myself that sets the route for the ride, and we publish a route so you can check it out and see if it's for you, maybe join us on-route. We often get a gathering at the cafe stop, yes CAKE is a common part of a Sunday ride. A gpx file can be downloaded so you can add the route to your app or garmin.
We always aim to be back for lunchtime.
It has been known that a small group of riders, may from time to time do some extra miles either before the ride, or after, or both extending their ride to 80 or 100miles but still enjoying the club ride. If you want to do this, check and arrange it directly with Ian.
There's a ride for everyone.
We'd love to see you. Check out our calendar of events and we look forward to seeing you on our rides… just look out for our orange and black jerseys.
Following on from the news that we've joined together with Pactimo who will supply KCC's new...
read more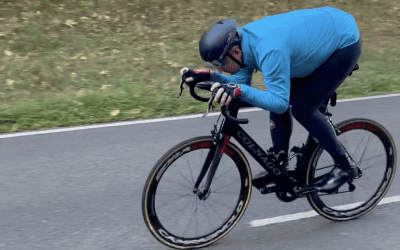 You can always top a disappointing year with a trophy!  Adrian Gorham has had a disappointing...
read more
Over 80+ events during the year
What's different riding with a club?
KCC social club ride etiquette
Our club promotes safe group riding. The respect of the road and other road users whilst enjoying cycling with others. Rides are at a steady social pace that's for members to chat and make friends and explore new roads. No one is left behind.
What distance and speed does the group ride at?
Club rides are about exploring the B roads, country lanes, both locally and afar, although we have been known to find a track or two on the way, with the occasional crossing or small section of A roads. The Sunday club routes are usually around 40+ miles allowing for an interesting loop, however, by letting us know about your riding experience and endurance, and what you are used to and we will ensure that your ride with us is an enjoyable one and plan a route that is a figure of 8 so you can do 20+ and knowing where you are peel off at any time.
Sunday Club ride
The club rides are a fun way to spend a Sunday morning. We have 2 groups both leaving from outside Sainsbury's in Kettering town centre. We can even meet you on-route if that suits you. One at 9.00 averaging about 17mph and another slower group at 10.00. Both rides head out through the beautiful Northamptonshire countryside and even on to surrounding counties. Come and join us for a nice social ride for somewhere between 40 and 60miles stopping approximately half way at a variety of coffee shops to refuel before the homebound journey back to Kettering. It may be the ideal way for you to find some new roads and new friends while you cycle along. It's a no drop Sunday social to set you up for that Sunday lunch!
Mid week
There is a chain gang tuesday. This is for riders to get used to group riding, in a chain (wheel to wheel) and is about maximising efforts and riders preparing for road racing. It's a great way to improve your technique with interval efforts as you take to the front.
Riding etiquette
Riders are to adhere to the highway code.
Courteous and respectful of other road users, vehicles and pedestrians.
Use hand signs for identifying hazards for your fellow riders, especially those behind you.
To position yourself in the road safely, with no spontaneous braking or moves that may impact on the safety of others.
Ride two abreast only on roads that are wide enough for vehicles to overtake or pass safely.
When riding in a group lager than 4, be thoughtful about two abreast riding or a group cluster that vehicles will find difficult to overtake. As well as thinking about going single breast, consider breaking up the group into smaller groups so that safe overtaking is possible.
Do not liter, take your gel and drink wrappers home!
Do not fowl or pee in public.
The importance of wearing your club jersey on club rides
We promote the wearing of our club kit when your out on a ride. There are two main benefits:
It promotes the KCC community and makes the non-riders (car owners and pedestrians) aware of our courteous and respect to them and in return
It makes riding safer, seen to be part of a club, drivers give you more repect on the road.
The club kit is designed to help you to be seen with our pink and orange.
No one gets dropped!
Social club rides are just that. They are not a race, or for setting PB's or QOM/KOM's. They are at a pace of the slowest rider so that the ride is enjoyable and fun. No one on our social rides will get dropped or left behind.
Remember ride safe, wear a helmet, have a working rear light and be courtesious to other road users, cyclists do not have the right to rule the road.

I'd love to hear from you.
I am always looking for photos or videos of our club rides and social events, to share and promote our club rides to increase our attendees. Tell me about your ride with us, I would love to hear from you. Ian.