The Passion for Cycling
Welcome to Kettering Cycling Club (KCC), our roots go back to 1890 and we're now an ever-growing community of over 150 cyclists.
A friendly club with a diverse membership across all ages (5 to 80 years) of like minded cyclists and their families seeking to enjoy all aspects of cycling. So, whether you're a beginner or experienced, junior or senior, social or competitive rider, why not join in with us, KCC club offers members great riding experiences across a variety of cycling disciplines.
Many of our members enjoy time trialling, road racing and cyclo-cross and other competitions. And, if being competitive isn't for you and you just want to get out and ride, you can join our regular social club rides that will take you across the Northamptonshire countryside and beyond.
As a rider with KCC you can become the determined time triallist, the cunning road racer or the gritty cyclo-crosser as we encourage and support the development of all our members and it all starts with our young riders through our Kettering Cyclones initiative.
And, we like to get members together after the hard miles are done to exchange our positive experiences in person over a coffee, cake or maybe something a little stronger and also share across social media.
So, which ever type of cyclist you want to be, KCCs passion for cycling will take you on your journey.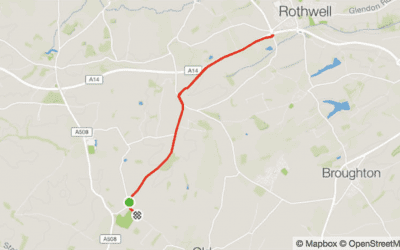 Sometimes the results aren't the most important thing All of the riders and volunteers started the...
read more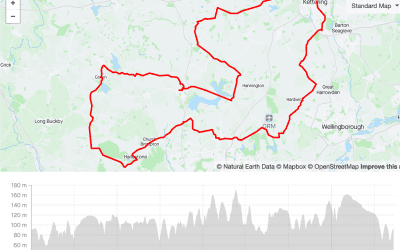 It's starting to feel like summer, even though there was a bit of blustery breeze on Sunday 13th...
read more
Cycling for the under 16's Kettering Cyclones is a dedicated group in the club for the under 16's. We encourage the development of bike skills all young riders through play and challenges, and is, provided by the enthusiastic volunteers and parents.
At KCC the young cyclist, is given the coaching and guidance so that they can be proficient to ride on the road when old enough with their families and with the clubs activities progress to become the determined time triallist, the cunning road racer or the gritty cyclocrosser.
All cycling disciplines are encouraged by the recognition of achievements with trophies, certificates and awards, and many of our senior riders setting the goals and aspirations for these young achievers.
KCC your local cycling community
Monthly newsletter
Keep informed of our activities, members news that includes sales, charity/group/planned rides.
Club membership
Join a wider community of like minded cyclists and part of the ongoing success of KCC.