Fitness, fun and families
Cyclo-cross, or CX, is a sport that can be enjoyed by anybody of any age. Kettering CC has a good number of our Cyclones who compete on a regular basis at events held most weekends through the season which generally runs through Autumn and Winter. Watching them enjoying themselves so much has also encouraged their parents to join in and have some fun.
All races are categorised by age from Under 9's to Under 12's, Youths, Juniors and Seniors (up to 40) then vets categories of 40+, 50+, 60+ and 70+. The length of each race depends on the category but the longest race is one hour. Whichever category you find yourself in it's a great way to keep fit through the winter.
If you or anybody else in your family is interested in cyclo-cross we'd be delighted to discuss it with you.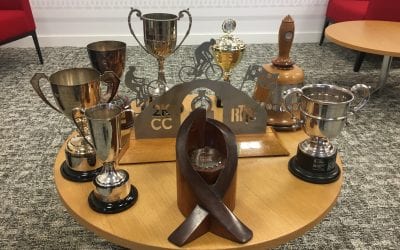 The club has not taken the unwelcome spare time for granted and in its 21st year has produced a...
It's great to have some positive news for you about Club Activities moving forward from the 29th...
Here's some of our CX events