40.7 mile : Kettering – Old Weston (clockwise east)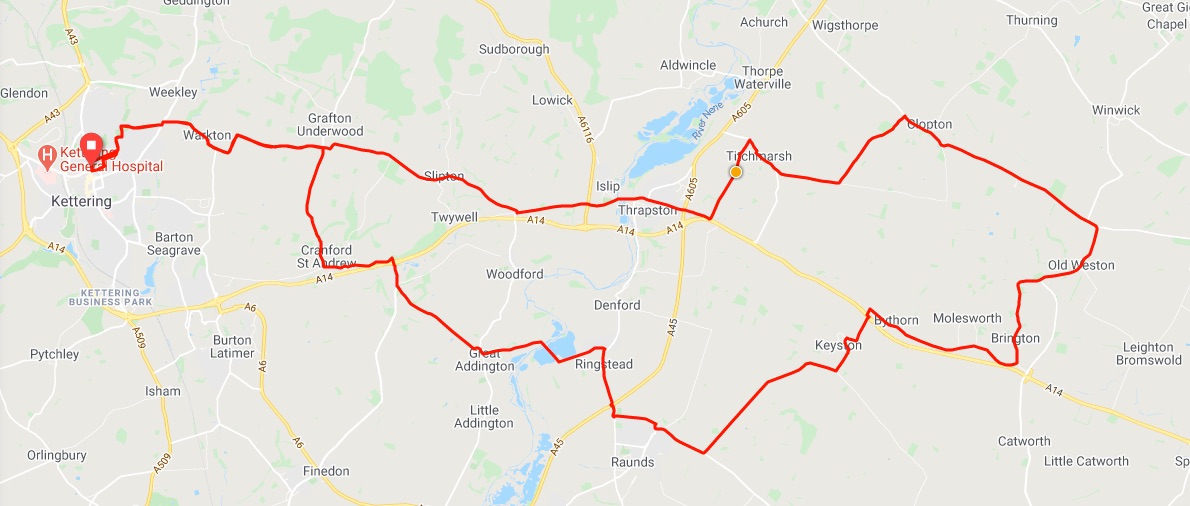 Starting at Sainsbury's Kettering.
Out east via Warkton, Grafton Underwood, Slipton, Islip to Thrapston, passing through to continue eastward to Clopton and then turn southeast to Old Weston before turning home (westward) via Brington, Bythorn, Keystone, around Raunds to head north up to Ringstead before continuing west through Great Addington, Cranford St Andrew and back to Grafton Underwood to retrace the route back via Warkton to the finish at the same as the start.
Profile:

No coffee stop arranged on route, please ensure you have enough fluid and any nutrition for the ride with you.