N3/10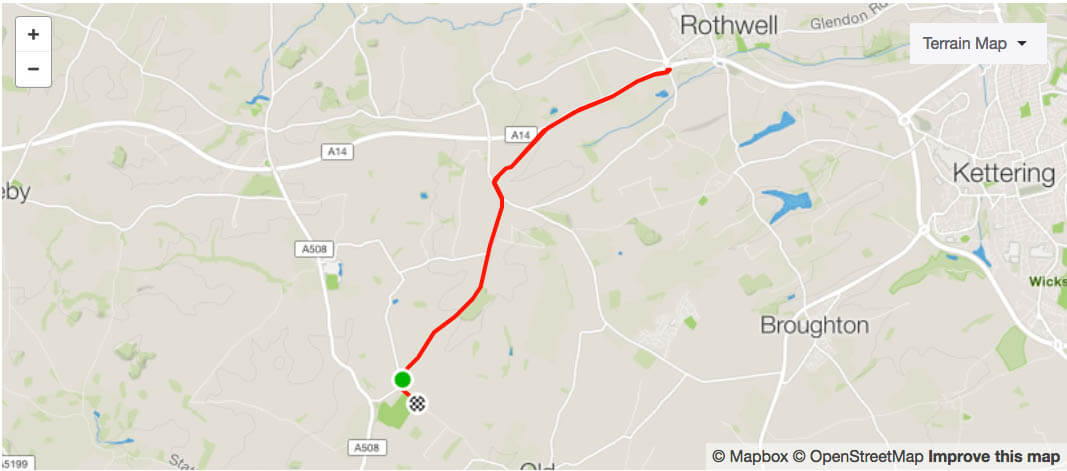 The Lamport 10
START on the B576 Lamport to Rothwell Road, in line with tree at junction to Draughton.  Proceed northwest towards Rothwell, passing the next turn, also to Draughton, and passing the junction to Foxhall.  After which, continue bearing right at junction to Harrington and continue to roundabout south side of bridge over A14 (4.83 miles).  Encircle roundabout (marshal) and retrace route towards Lamport passing the start to turn left at Manor Farm on entering Lamport that goes back to Old. The finish is just beyond the length of wall surrounding Lamport Hall, you will see the finishing board and timekeeper
Remember to call out your number as you pass the finishing sign.

Event HQ for sign on.
Old Cricket Club House
Old Playing Field
Old
NN6 9RQ
No access into the building, we meet in the car park, please be aware that changing rooms or toilet facilities are currently unavailable, so turn up ready to ride.
Please ensure you leave yourself enough time to ride to the start.