NY14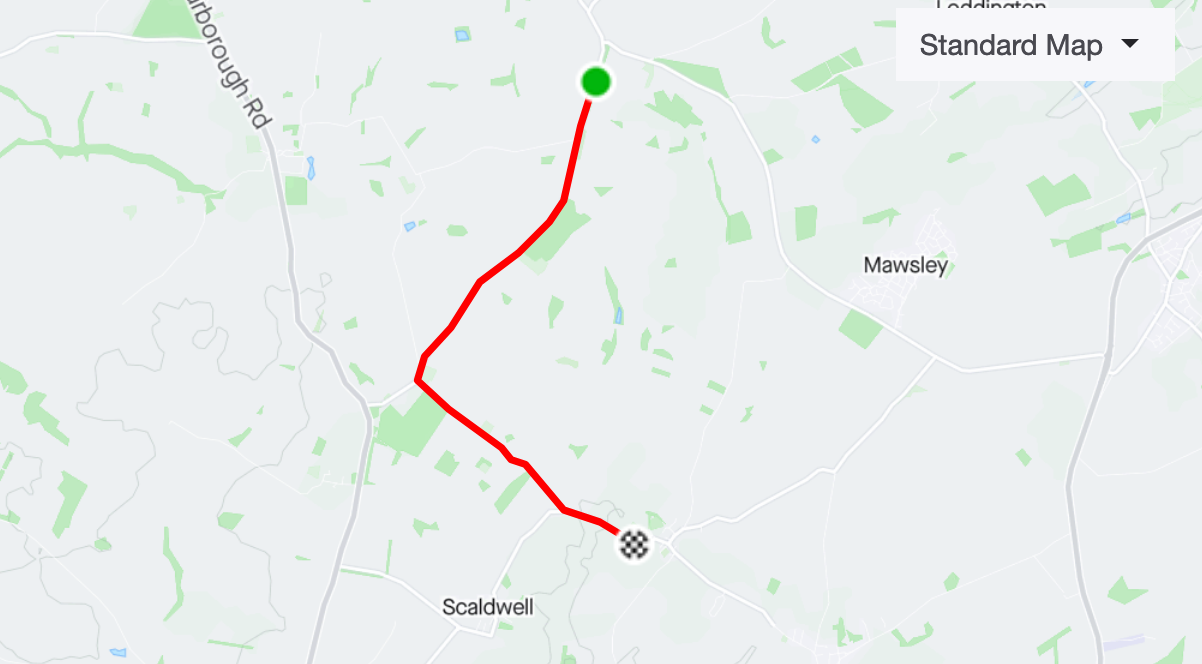 Flags to Old
This is a shortened version of the 9.4 NC15 course.
START in line with the USAF memorial on the B576 heading south west towards Lamport.  Turn left at Manor farm on entering Lamport towards Old to finish in line with field gateway on uphill stretch of Scaldwell Road heading south easterly approx 100m before the Old sign.
Remember to call out your number as you pass the finishing sign.

Event HQ for sign on.
Old Cricket Club House
Old Playing Field
Old
NN6 9RQ
Sign on is inside the club house, follow path along side the pitch to the side door.
Tea and coffee and cake may be available, and is free to all riders and helpers.
There are changing facilities and toilets, please them as you found them. Thank you all in advance.
Payment is by card or cash. Please ask for our bank details if you wish to pay online.