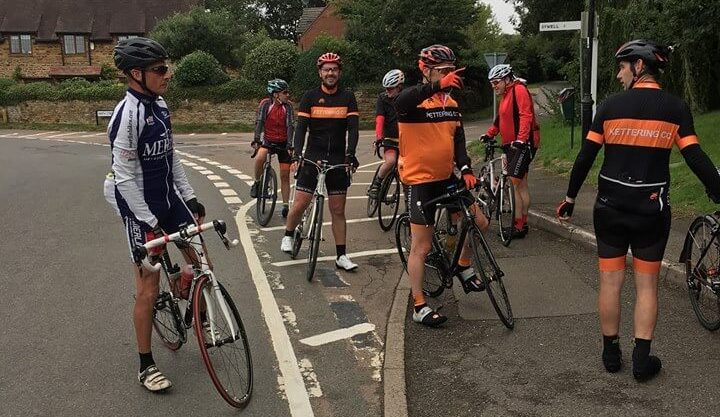 Date
09 Aug 2020
Expired!
Time
9:00 am
Steve Wongs KCC Sunday Club Ride 9th August 2020
Whilst Ian is away eloping with Liz. We have Steve Wong to take you on an exploration of inclines and decents around Kettering. Registration needed.

Venue
We will leave our usual starting point of Sainsbury's bus stop on Rockingham road at 9.00 aiming for about 55 miles.
Published route.
Heres the route, click to go to https://ridewithgps.com/routes/33554350
Coffee stop this week
We will stop for coffee at Spokes, looking to be there around 11:15am for cake and then return back to Kettering so hoping the weather is good.
You need to signup to join us
Get your names down on Signup Genius as we've added the event to our page, just scroll down and look for club ride, and come and join us.
Click the button below or click here to sign up:
Registration will close at 6pm of the Saturday before.
If you are unsure of anything, please send an email to Ian Bird, Club Run Secretary, email here and Ian will get back to you as soon as he can. Include your contact details, mobile and email.
We had a fantastic show of orange jerseys for the first ride, lets see if we can continue. Please remember to wear your club jersey
As an participant in our club ride your information may be shared on the event or our club website, newsletter, social media pages or in emails sent by or on behalf of Kettering cycling club. When used, we may use your name and only shared in relation to your participation in the ride, for example tagged in photos and ride reports.