A Day in the Sun
Club ride 13 June 2021
After the seemingly endless Winter/Spring of early 2021, with its chill winds and incessant rain, it was wonderful to be out on the bike on Sunday to enjoy real warmth from the sunshine.
After checking in on Sign Up Genius, I (Andy Parker) realised I was going to have to work hard this week to keep up.
A group of 10 other riders consisted of: Andrea Woolcott, Darren Gillings, Ian Bird, Scott Barber, Steve Wong, Iain Callaghan, Haythem Rashed, Mike Castelete, Eddie Smith and Ondrej Humplik.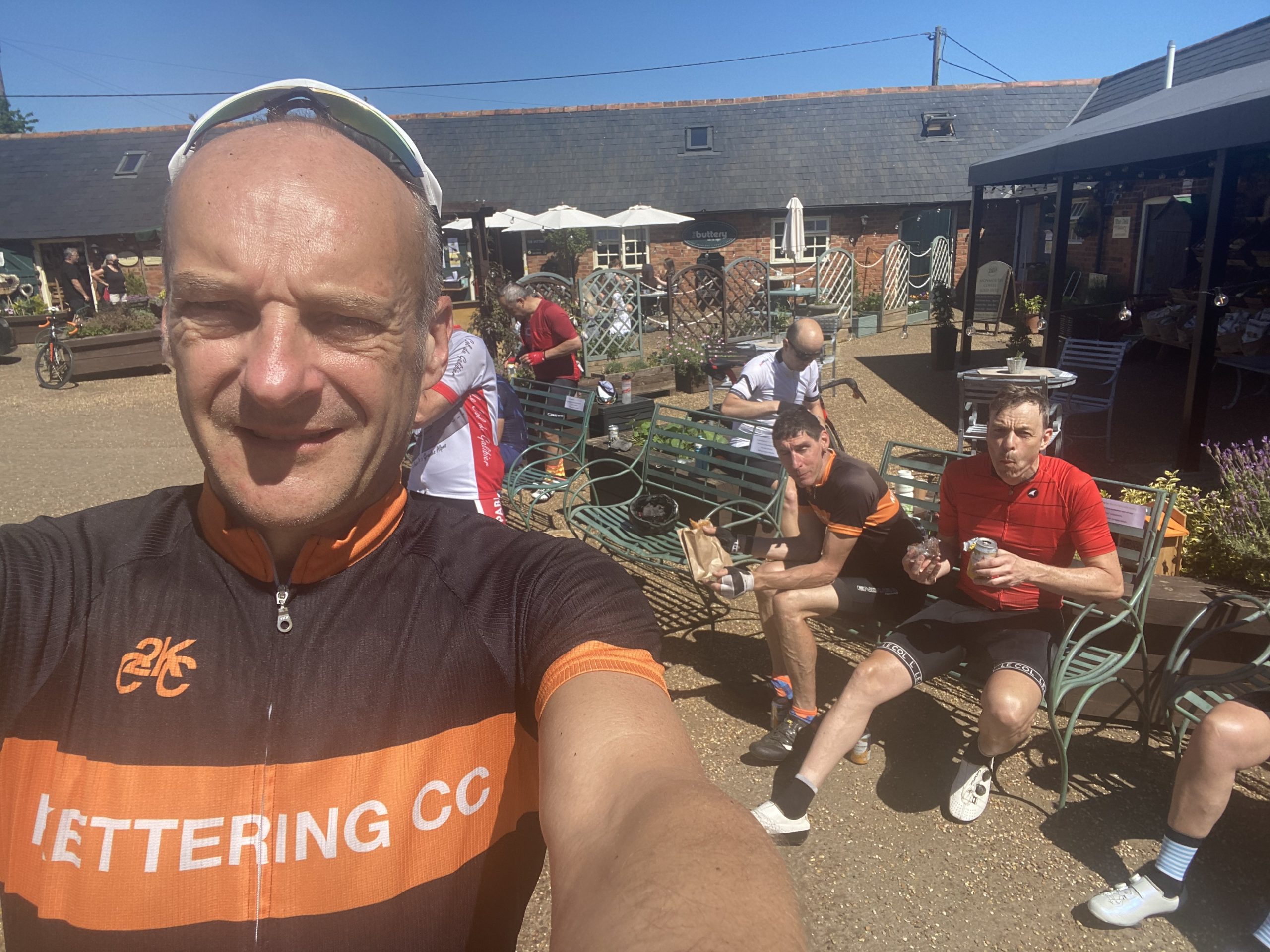 Wildlife not interfering with the ride
We passed through Wilby toward Grendon where my memories of bunnies and bikes don't mix on the road at the same time, happily, the only wildlife on the road was a duck with her brood of ducklings which were shuffled off to the hedgerow and to safety by her mother. So no tarmac was encountered today!
A fresh direction on some favourite roads
Past Olney and onto Weston Underwood, we took a right turn to Ravenstone. I have ridden that road a few times in reverse but don't remember heading into Stoke Goldington that way. It was beautiful in the sunshine but those couple of hills put me thirty metres off the peloton and, try as I might, I struggled to catch up until we joined the main road and the pace slowed to allow me to catch up. A tailwind helped push on the group through to Denton at which point some advice of cycling pundits seemed to have been taken "in the last few kilometres of the race, create as much confusion as possible" as we missed Strava's suggested route of hopping across the pavement to get back onto tarmac proper.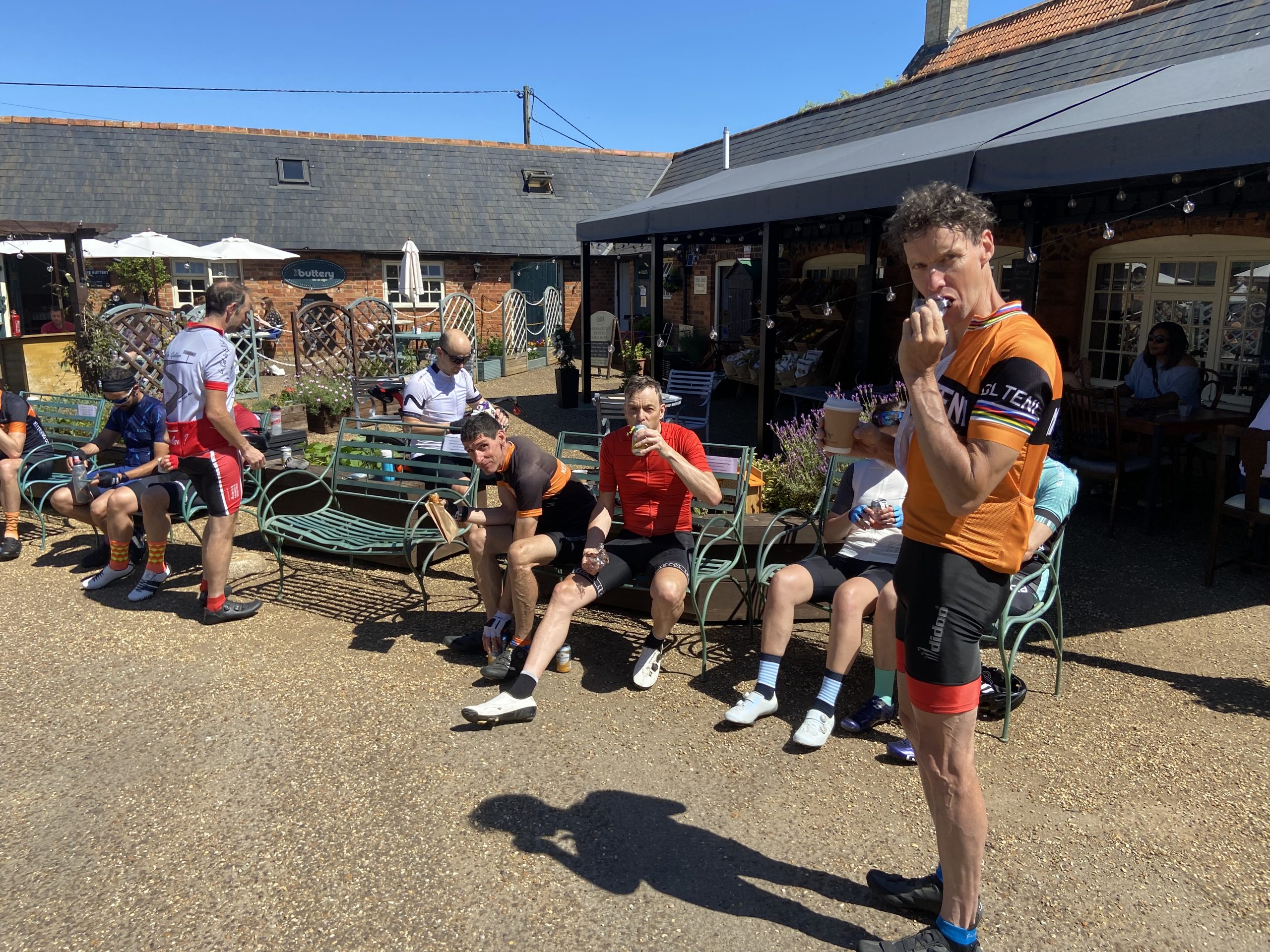 Coffee at the Castle
Castle Ashby in the sunshine was a sharp contrast to last time we stopped there when it was bitterly cold and coffee had gone cold within a few seconds.
This week, sunbathing was more the order of the day admiring Ondreij's selection of beetroot juice and half a watermelon. He was not so fond of it a little later – quite a large amount to consume before a swift ride home. Unusually, the informal village sign sprint at Little Harrowden wasn't won by Steve Wong.
Average speed for me was around 18.7mph, a bit quicker for some of the others, but climbing was limited.
For the next few weeks, Andrea, Ian Bird and Steve Webster will be coming up with routes and coffee stops as I am off to France to take on the Tour route – one week ahead (and a lot slower) than the pros. 3,500 km of riding and climbing nearly five times up Mount Everest await me in the circumnavigation of France.