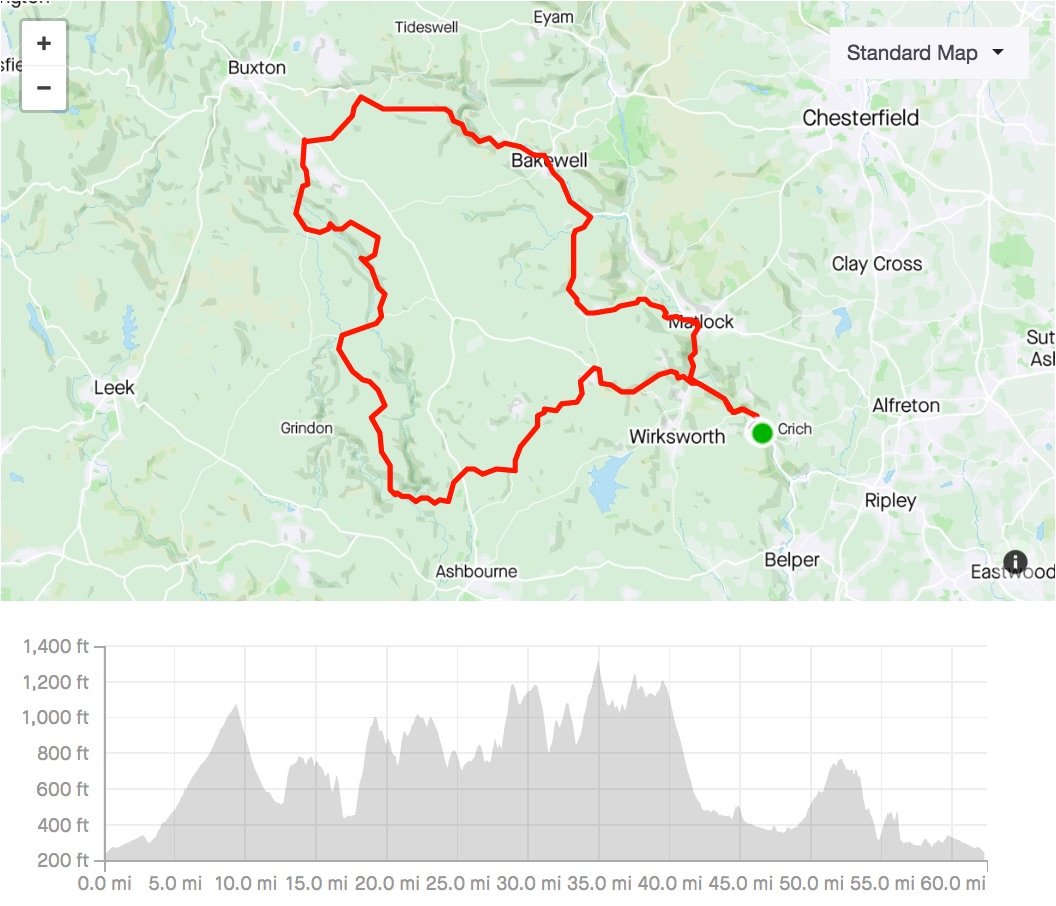 Sunday Social to the Peak District : 4th October 2020
The facebook poll has indicated that members wish to go up to the Peak District for a Sunday ride, the date that was voted was the 4th October, weather permitting.
THERE WILL BE A NORMAL CLUB RIDE IF YOU WOULD STAY CLOSER TO HOME.
Trip to the peaks
The plan is to park up at the train station at Whatstandwell at about 9.30 in the morning and set off on a 62 mile ride. Andy Parker has come up with a fantastic route for us and we will have a coffee stop around half way to recover and re-fuel!
It will be on the usual club ride basis of a no drop policy and CAKE and maybe even stopping for a meal and a pint on the way home. What's not to like???
ROUTE: https://www.strava.com/routes/2738664490486299090
You need to signup to join in this ride
Are you feeling a little more adventurous, sign up to in the usual way on the SignUp Genius and add a comment "meal on way home" if you're joining us for something to eat then I can get a table or 2 booked. Please remember you need to sign up to attend. Please remember to comment "meal on way home" to eat with us on the way home.
Registration will close the night before as Ian will need to know who's attending.
Cancellations. Remember, if you're plans change and you are no longer joining us, please give me enough notice to change numbers for both the ride and the meal, and remove yourself from SignUp Genius registration.
Thanks in advance and I am really looking forward to seeing you and the challenge of the route.
Please remember to wear your club jersey.
As an participant in our club ride your information may be shared on the event or our club website, newsletter, social media pages or in emails sent by or on behalf of Kettering cycling club. When used, we may use your name and only shared in relation to your participation in the ride, for example tagged in photos and ride reports.