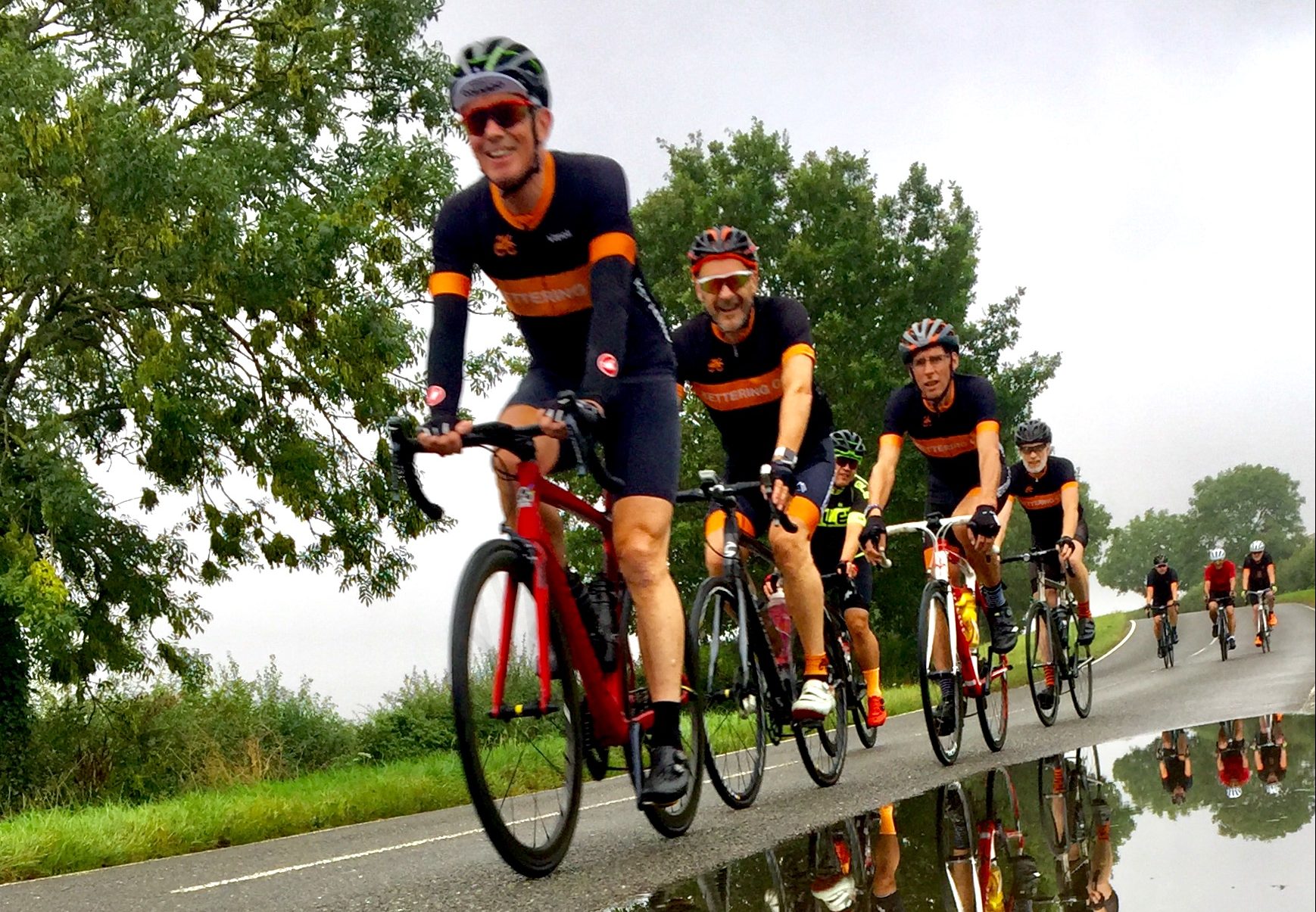 Andy King's Zone 2 : Wednesday Club Ride
Wednesday Group ride with Andy King

Mid week training ride that will be a good zone 2 session, 17+mph average with the route of up to 90 miles depending on weather and time permitting.
Venue
Meet Andy at the start: Leaving end of Parklands Close, Loddington (What3Words.com reference ///butternut.cuff.armful) at 09:00
Alteratively join us en route, let Andy know where and when in the comments when you sign up.
Staying hydrated and fueled
Always bring enough food and drink to keep you going. The route should take in a cafe stop, but if not, we will stop at a shop if anybody needs their drinks bottles topping up.
Published route.
Route to be published

Cafe stop
See above, there may not be an actual cafe stop this week.
You need to signup to join in this ride
Get your names down on Signup Genius as we've added the event to our page, just scroll down and look for zone 2 ride, we are limited to 6 riders.
Click the button below or click here to sign up:
Registration will close the night before as Andy will need to know who's attending.
If you are unsure of anything, please send an email to Andy King, email here and Andy will get back to you as soon as he can. Include your contact details, mobile and email.
Please remember to wear your club jersey.
We are having a superb show of orange and pink at our club runs, it's a great way to support and promote your club, so thank you all and lets encourage it by continuing.

As an participant in our club ride your information may be shared on the event or our club website, newsletter, social media pages or in emails sent by or on behalf of Kettering cycling club. When used, we may use your name and only shared in relation to your participation in the ride, for example tagged in photos and ride reports.